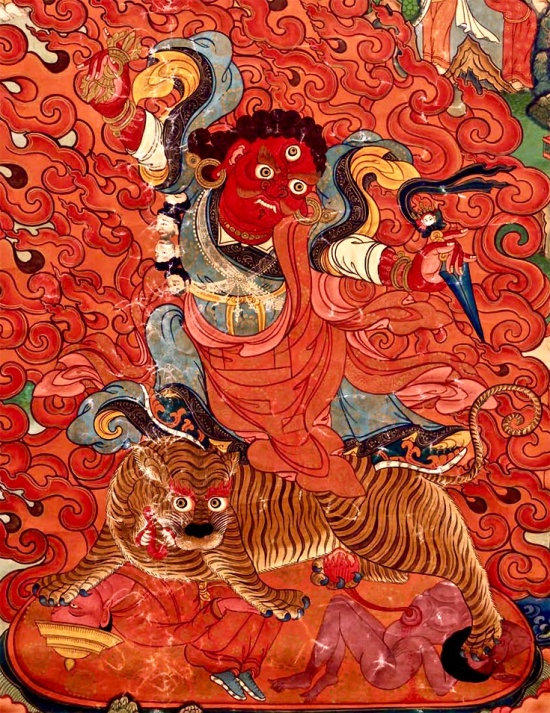 Sadhana of Mahamudra - Online and Open to All
with Graciela Marin
This program is offered online through Zoom software. To receive the web address for this monthly practice, register for the program or sign up for the FCSMC newsletter.
The Sadhana of Mahamudra is terma, a body of teachings concealed for future generations by the Tibetan teacher Padmasambhava, to be discovered when most needed. Chogyam Trungpa Rinpoche, founder the Shambhala Buddhist centers, revealed this Sadhana, and asked that it be chanted in group sessions on the full moon.
Its intention is to undercut and overcome any ideas to use spiritual teachings or practices to enhance ego. Its message is particularly strong right now because it was discovered in order to benefit the current dire world situation.
Its symbolism may elude you but, with repetition and contemplation, deep meaning is gradually revealed. You're encouraged to jump in and experience how sadhana practice actually feels. A brief explanation beforehand, and time for discussion afterwards. You do NOT need a copy of the Sadhana; it will be screen-shared with you.

More information about the Sadhana of Mahamudra: