Ongoing Public Meditation Practice
We offer an array of weekly ongoing public meditation sessions free and open to the public. No prior meditation experience is required to attend.  Meditation instruction is offered at the beginning of our Sunday, Tuesday and Wednesday Public Sitting sessions upon request.
Open Public Sitting Hours
'Open Sitting' means that you may come and leave as you choose.
Sundays:  10am – Noon every Sunday morning.
Free meditation instruction begins at 10:00am.
Mondays: 5pm – 6pm.
Tuesdays: Noon – 1pm.  Free meditation instruction begins at Noon.
Wednesdays: 7pm – 8pm.  Free meditation instruction begins at 7pm.
Find how to get to our Shambhala Center here.
Introductory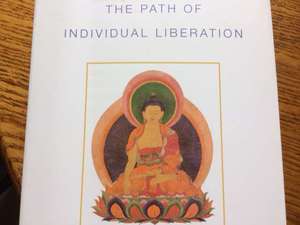 with Judy Lief, Gaylon Ferguson, Carolyn Gimian
February 20th—March 20th
The Tibetan meditation master, Chögyam Trungpa Rinpoche, also known for his teaching on the Shambhala tradition, is considered by many to have been a rare teacher and one who made an enormous contribution to the spread of Buddhism in the West.
Continue »