UPDATED. The Fort Collins Shambhala Meditation Center is currently closed to minimize the spread of COVID-19. FCSMC Council is working through details to bring open sitting and some programs online, and is continually assessing when and how to reopen our physical Center. For more information as it becomes available, please see our updated Monthly Calendar and  "Center News" and stay connected!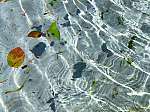 with Marie-Helene Faurie
June 10th
You're warmly invited to a ZOOM introduction to meditation practice, Wednesday, June 10 at 5:45 MT, You'll learn the basics of shamatha (calm-abiding) meditation, or can refresh and renew your ongoing practice.
Continue »
Shambhala is an international community of urban meditation and rural retreat centers founded by the Vidyadhara Chögyam Trungpa Rinpoche, and now led by Sakyong Mipham Rinpoche. Learn about our vision, lineage & community. More →
Become a Member and Help Create a Good Human Society
Shambhala welcomes people from all walks of life, faiths, and backgrounds. They come together to practice meditation, gather, and celebrate in order to develop a global culture that cultivates dignity and sanity in an increasingly chaotic and stressful world. Continue to Our Membership Page
UPDATED April 27, 2020 The Fort Collins Shambhala Meditation Center is continuing closure to do our part to minimize the spread of COVID-19. The Heart of Recovery program is now offered online on Sunday evenings. FCSMC Council and program scheduling volunteers are discussing how to bring programs and public sitting online to support … Continue →

Here at FCSMC, we are encouraging our volunteers, visitors, and sangha to heighten awareness of one another's well-being and our Center environment. Our volunteers have been asked to undertake a regular rota to disinfect the Center spaces. If you are an elder or have underlying health issues, please consider practicing at home. Send us email … Continue →