The Fort Collins Shambhala Meditation Center is in hibernation. The Denver and Boulder Shambhala centers are continuing to offer online study and practice events on a regular basis. For more information about our center as it becomes available, please check  "Center News" and stay connected. For additional offerings, view the Regional Programs page.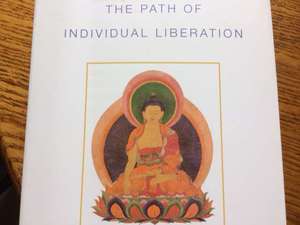 with Judy Lief, Gaylon Ferguson, Carolyn Gimian
February 25th—March 20th
The Tibetan meditation master, Chögyam Trungpa Rinpoche, also known for his teaching on the Shambhala tradition, is considered by many to have been a rare teacher and one who made an enormous contribution to the spread of Buddhism in the West.
Continue »
FCSMC has left its home of 12 years and entered a temporary hibernation mode until we are once again able to gather, study and meditate together. The sangha remains alive and well.

To help you access Shambhala programs during this period of societal stress and adjustment to CoVid-19, and also to benefit FCSMC financially, Shambhala Online will share a portion of online class proceeds with FCSMC whenever you register for programs through our web site. We now have a widget in the right column of the home … Continue →
Become a Member and Help Create a Good Human Society
Shambhala welcomes people from all walks of life, faiths, and backgrounds. They come together to practice meditation, gather, and celebrate in order to develop a global culture that cultivates dignity and sanity in an increasingly chaotic and stressful world. Continue to Our Membership Page