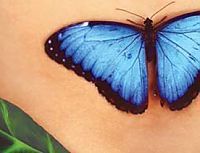 Shambhala Training Level II: Birth of the Warrior - Weekend Retreat
with Graciela Marin
See our "Pay what you can afford" policy at the end of this page.
Shambhala Training Level II: Birth of the Warrior builds on the foundation of shamatha practice introduced in Level I. We'll explore how habitual patterns obscure the true nature of our world. We'll practice working with hesitation and fear by opening to our genuineness and tenderness, and cultivate a gentle willingness to acknowledge deep-seated habits of defending. This retreat intensifies the discipline of shamatha practice, offering us the gift of observing self-created habitual patterns.
Shambhala Training is a gradual path to develop the dignity and simplicity of being human. Through shamatha meditation, study, and introspection, we uncover and cultivate innate unconditional confidence, openness, gentleness, and intelligence toward ourselves and the world. Level II includes further meditation instruction, talks by the director, individual conversations, exercises, discussions with other participants, and a celebratory reception on Sunday!

Prerequisite: Shambhala Training Level I
Recommended: Contentment in Everyday Life, a 5-week evening class which supports ongoing practice and study after Shambhala Level II.
---
Director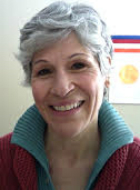 Graciela Marin encountered the teachings of Chogyam Trungpa, Rinpoche in the 1980s, and became a member of Shambhala in Atlanta in 1992. She's a student of Sakyong Mipham Rinpoche, teaches Shambhala Training and Buddhist classes, and has worn other hats, including Practice and Education Director and Membership Coordinator. She lives in Fort Collins with her husband Charles and Ziji, their golden retriever.
---
Because we're often uncertain whether there will be enough participants to run a program, we strongly encourage you to register no later than 7 days before your program begins. Preparing while not knowing if a class will actually run places a burden on our volunteer staff and on our teachers. Thank you for understanding.

We offer a "Pay as much as you can afford" policy, and ask that you pay a minimum of 50% in order to cover related program costs. Write in what you can afford in the "NOTES" section when you register online, and pay at registration the evening the program begins. Please contact our registrar by email with questions at [email protected] .

If you can afford to pay more and would like to extend your generosity to others, choose the "Patron Price." Your help goes far to cover the cost for others who aren't able to pay the full price.